Meet and Code Award
Meet and Code Award hedrar de mest framgångsrika evenemangsidéerna. Målet är att inspirera andra att göra detsamma under de kommande åren, eftersom digital utbildning är så viktig. Vi letar efter de bästa idéerna i följande kategorier.
Priskategorier 2020
De fem kategorierna för Meet and Code Award 2020 är anpassade till målen för hållbar utveckling (SDG). Meet and Code letar efter evenemang som bidrar till dessa mål och kombinerar dem med idén om IT och kodning.
Girls do IT!
Jämställdhet spelar en viktig roll i dagens moderna och inkluderande samhälle. Denna priskategori syftar till att minska könsskillnaden inom IT och kodning. Vi letar efter kreativa evenemang att fördela könsstereotyper och stärka flickor i kodning. Evenemang i den här kategorin kan till exempel fokusera på att skapa intresse och kul i programmering, särskilt bland flickor inklusive föräldrar för att stödja medvetenhet om könsfördomar inom teknik utbildning.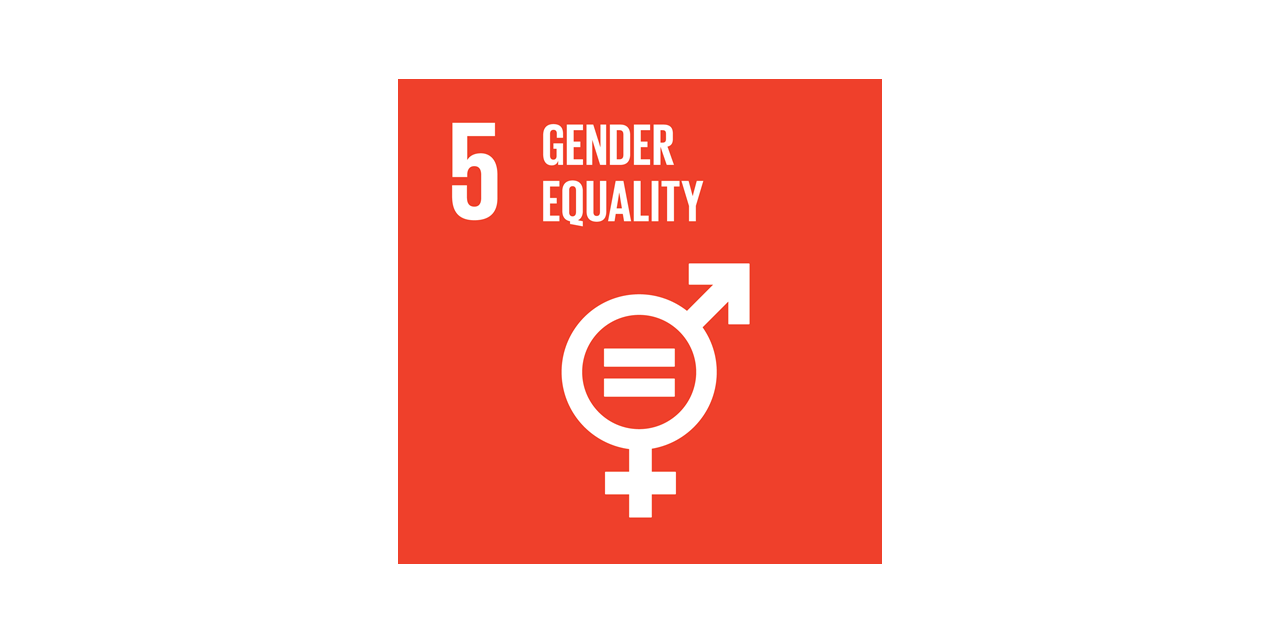 Diversity
Engagemang för mångfald är avgörande för individens och organisationens framgång, och genom att anta olika perspektiv blir vi starkare av vår kombination av kultur, religiöst och etniskt ursprung, ålder, kön och sexuell läggning. I kategorin Mångfald söker vi idéer som inspirerar barn och ungdomar till en värld med lika möjligheter. Vi utvidgar detta också till mentala och fysiska förmågor och olika levnads- och arbetsvillkor. Till exempel kan detta ta itu med unga fångar eller fokusera på IT för personer med syn- och hörselskador.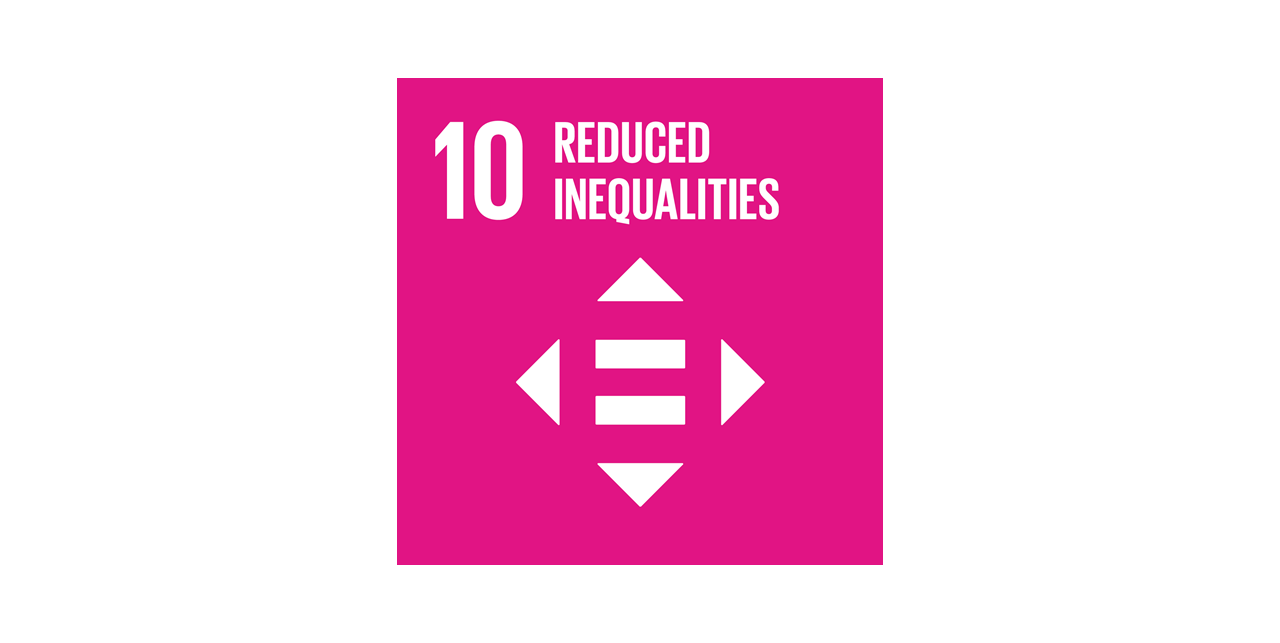 Code for the Planet
Visste du att du kan spåra bin med modern teknologi? Vi letar efter evenemang som kombinerar kodning och åtgärder för planeten. Alla kodningsevenemang som förbättrar klimatförändrande utbildning genom att öka medvetenheten om detta ämne är ett värdefullt bidrag till SDG 13. Exempel på evenemang i denna kategorin kunde vara mätning av luftföroreningar eller verktyg för energieffektivitet.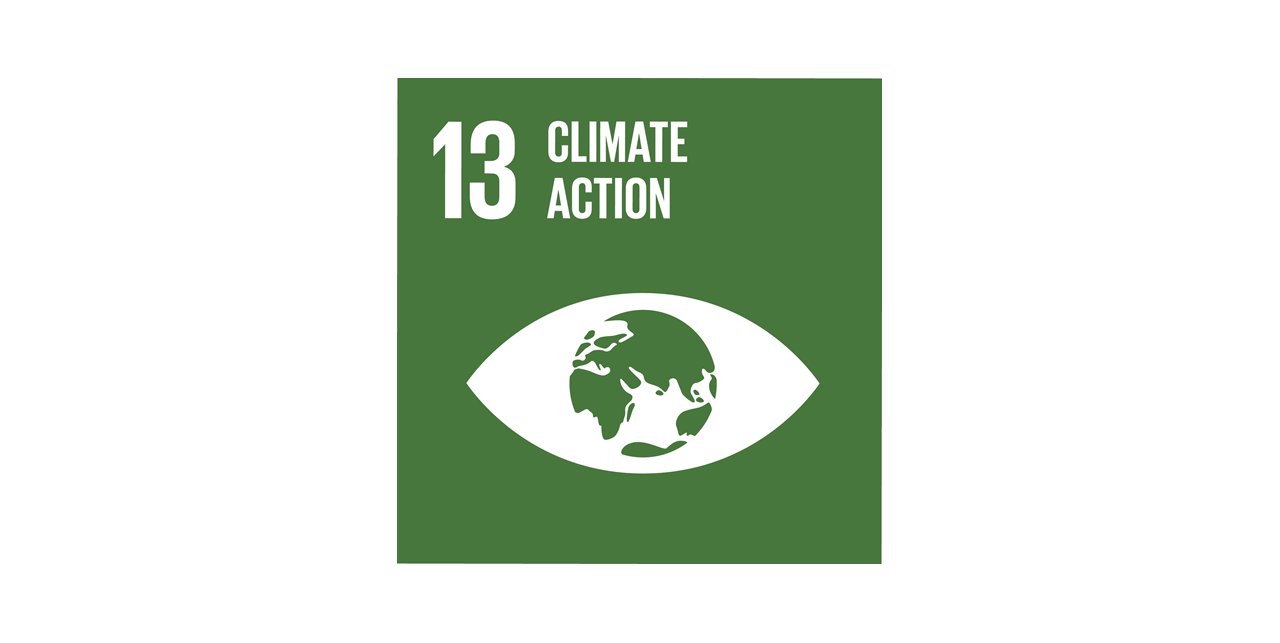 Community
Ett lokalsamhälle är ett skyddsnät för sina människor. Evenemang i denna kategorin tar hänsyn till lokala aspekter och seder och tänker på gemenskapens specifika behov. Evenemangen bör förena människor kreativt och främja sammanhållning mellan människor och stadsdelar med liknande intressen och mål genom passion för att "meet and code"! Evenemang i denna kategori kunde till exempel arbeta på en plattform för ditt område.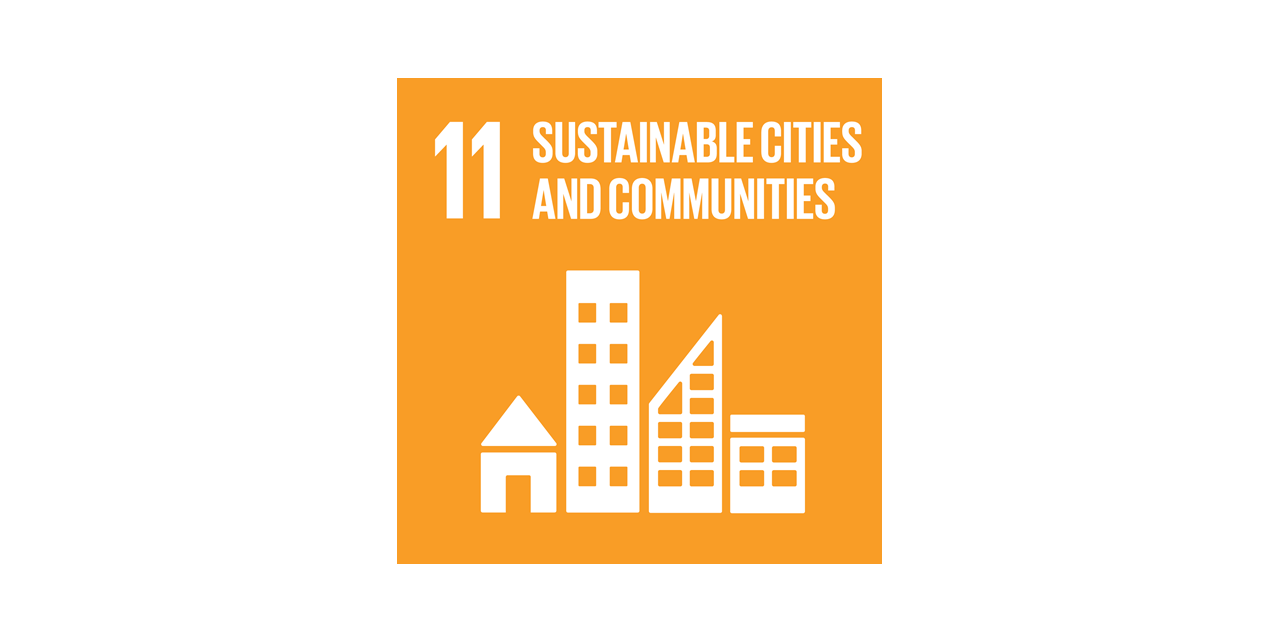 Code for Europe
Att arbeta tillsammans är oerhört viktigt, särskilt när det gäller att övervinna svårigheter och utmaningar som EU's digitalisering ställer. Nära kopplat till FN's mål för hållbar utveckling (SDG) # 17 Partnerskap för målen i denna kategori försöker initiera gränsöverskridande samarbete mellan företag och förena barn med olika bakgrund och platser genom Meet and Code-evenemang. Evenemang i denna kategori inkluderar; säker och ansvarsfull användning av medier online, hur vi kan skapa dialog mellan barn och ungdomar med olika nationalitet, hantera desinformation och bekämpa falska nyheter och kreativa lösningar som hanterar dagens digitala utmaningar i hela Europa.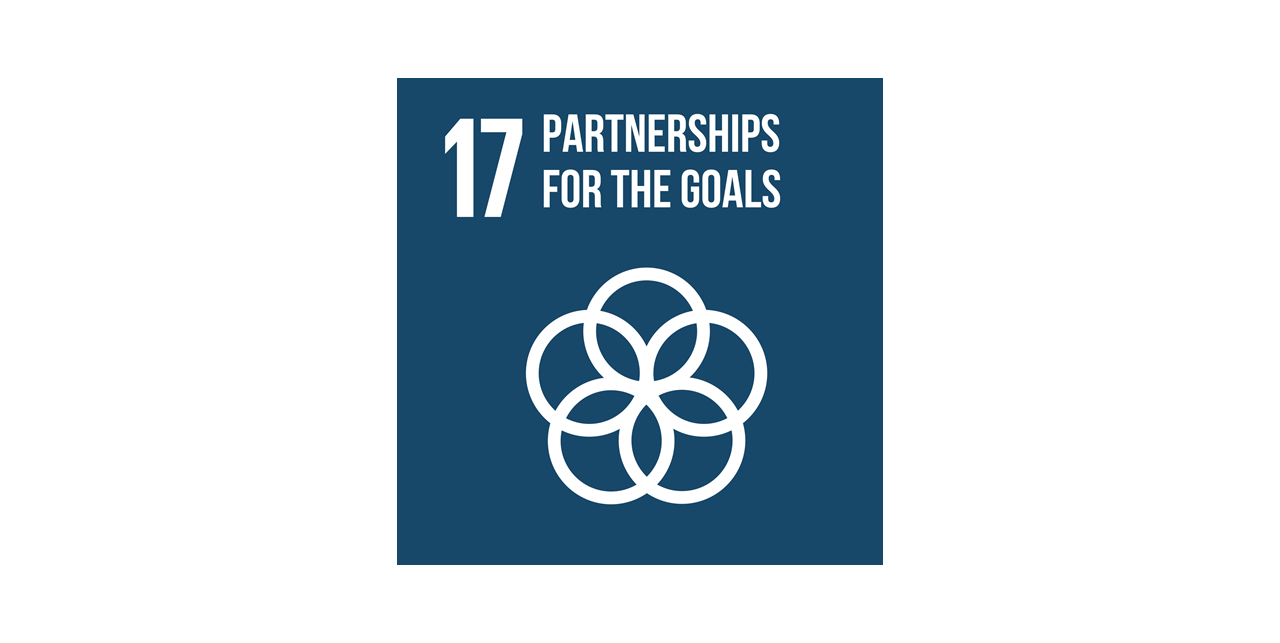 Hur kan jag vara med i Meet and Code Award 2020?
Steg 1: Registrering
Varje validerat Meet and Code-evenemang kan delta i Meet and Code Award. När du skickar in ett evenemang kan du välja en av de kategorier som bäst matchar ditt evenemang.
Steg 2: Juryval
Efter en förval av de bästa evenemangen för varje land, som görs av den lokala TechSoup-partneren ,väljer juryn noggrant de tre finalisterna, inklusive vinnarna, av de fem kategorierna enligt motsvarande kriterier. Vinnarna i kategorierna kommer att tillkännages vid Award Weekend.
Inbjudan till Meet and Code Award Weekend och prispengar
De tre bästa evenemangen i varje kategori är finalisterna i Meet and Code Award 2020. Två företrädare för varje ideell organisation, som organiserade finalisternas evenemang, kommer att bjudas in till Award Weekend. Prishelgen kommer att äga rum i början av 2021 i Europa. De fem vinnande evenemangen får vardera prispengar till ett belopp av 2 000 €.
Möt våra vinnare av Meet and Code Award 2019
Visste du att fler 700 organisationer ansökte om att delta i årets Meet and Code Award 2019? Möt våra fyra kategorivinnare som har gått utöver att stödja Meet and Code-uppdraget för att locka Europas ungdomar om digital teknik och höra vad våra expertdomare hade att säga:
Winner in the category: Girls do IT!
Organization: Foerderverein der Grundschule am Koppenplatz
Name of project: Robot Fairytales
Country: Germany
Project description:
Based upon a story in Stanislaw Lem's "Fables for Robots" students aged 7–12 were encouraged to design, build and program characters robots and present them in a video trailer. The combination of theater and robotics provides an easy and fun approach to coding and technology, with emphasis on digital skills for girls.
"The jury found the approach particularly innovative. We loved the mixture of theatre, literature and technology, as well as addressing girls exclusively. The event sparks interest in a fun, creative and unique manner. The jury was also persuaded by the extended course offering, which is now open to boys and girls."
Alexandra van der Ploeg, Head of Global Corporate Social Responsibility at SAP
Winner in the category: Diversity
Organization: Adj Esélyt Alapítvány
Name of project: Robotics Offline and Online
Country: Hungary
Project description:
The title of this project was 'Robotics Offline and Online'. Taking place over two days, the basics of coding for SEN students was presented to students with floor-robots (for offline teaching) and Scottie-Go (for online teaching). The tools support the development of both cognitive and social skills.
"This year's winner demonstrated excellent social integration with blended learning. They also highlighted inclusive digital learning for all youth by introducing the basics of coding to children with mild autistic and mental disabilities."
Clemens Frede, Member of the Management Board at Haus des Stiftens gGmbH
Winner in the category: Code for the Planet
Organization: Fundacja ArchitectsPL
Name of project: Designing and Printing the Coral Reef in 3D
Country: Poland
Project description:
In implementing the "Designing and Printing in 3D Coral Reefs" project, the organisers attempted to rebuild the world's ocean reef using CAD software and 3D printers. On tinkercad.com, young students were able to design artificial reefs that mimic the texture and architectural structure of natural reefs.
"During this innovative and long-term project, youth were provided a fun learning opportunity about climate change, it's disastrous effects on coral reefs, and how marine scientists are using 3D printers to recreate coral. Best of all, participants were able design and print coral reefs with a 3D printer adding an element of interactive fun and engagement for students."
Claire Gillissen-Duval, Head of Corporate Social Responsibility EMEA at SAP
Winner in the category: Community
Organization: Cooperativa Sociale Meta Onlus
Name of project: San Rocco 3.0 - Your guide to Discovering the Neighborhood
Country: Italy
Project description:
San Rocco 3.0 aims to build a guide to re-discover the neighborhood using a free Augmented Reality platform called Metaverse, which involves coding and provides an interactive experience. During the event, children were involved with unplugged coding activities, such as drawing and adding content to flow diagrams. Older students were able to use Metaverse for the first time, creating geo-located experiences, testing results in real-time, and fine tuning the work created by the younger coders.
"We loved the step by step approach to finding solutions. The event first started with an initial meeting to identify the biggest community challenges, participants openly discussed issues and finally developed and presented creative technology solutions. In this way, the participants were not only able to work on current real-world challenges, but also to learn the entire method for finding innovative solutions using the power of IT."
Anna Sienicka, Vice President of Tech Soup
Finalisterna 2019

År 2019 letade Meet and Code för andra gången efter evenemang med bästa praxis som illustrerade hur tech kan förbättra liv. Mer än 700 evenemang deltog i Meet and Code Award 2019. Juryen valde ut 12 exceptionella evenemang som finalister.
Finalisterna till Meet and Code Award 2019 var:
Ciarán Cannon
Minister of State at the Department of Foreign Affairs and Trade, Ireland
Ciarán Cannon is Minister of State at the Department of Foreign Affairs and Trade with special responsibility for the Diaspora and International Development. He is formerly the Minister for Training & Skills at the Department of Education & Skills. He was first elected to Dáil Eireann in February 2011.
Ciarán is also a strong advocate for the use of technology in education and is a co-founder of Excited - The Digital Learning Movement. He worked closely with teachers and industry leaders in Ireland to make the case for the introduction of computer science as a subject in Irish schools. In 2019 he was appointed one of seven global UNICEF Generation U Champions.
Ciarán was born in Kiltullagh, Athenry and he lives there with his wife Niamh and son Evan. He is an award winning musician and songwriter and some of his work has been performed by the RTE Concert Orchestra. He is also an avid cyclist and advocate for the development of sustainable cities.
Carola Carazzone
Secretary General of Assifero
Carola Carazzone serves as Secretary General of Assifero, the Italian national membership association of grant-making foundations (family, corporate and community foundations) since February 2014. Since January 2019 she is the first Italian woman in serving as board member of DAFNE - Donors and Foundations Networks in Europe, since December 2017 in the Advisory board of Ariadne- the European network of funders for human rights and social change, since May 2016 as member of the experts' reflection group of ECFI- European Community Foundations Initiative and as member of the Alliance Magazine Editorial Board.
Mark Jenkins
Winner of the Meet and Code Award 2018, Category Innovation, UK
Mark Jenkins leads a 3D printing class focused on building a 3D printer for the 10-24 age group. This class won Meet and Code 2018 in the innovation category. Since then, it has expanded to cover general technology topics and presenting skills. He is a recent graduate of Edinburgh University, finishing with a first class masters in computer science with honours. For his thesis, he performed a two year research project on improving the performance of parallel programs.
Alexandra van der Ploeg
Head of Corporate Social Responsibility, SAP SE
Alexandra van der Ploeg is Head of Corporate Social Responsibility at SAP globally. Alexandra is responsible for setting the strategic direction of CSR focused on bringing to life SAP's higher purpose of "helping the world run better and improving people's lives" through strategic partnerships and programs that deliver sustainable social impact and long-term business value. In this function, she also oversees corporate giving, volunteerism and the development of multi-stakeholder partnerships for which Alexandra has a particular passion.
Alexandra joined SAP in 1999. She started with SAP Switzerland in charge of management development and over the course of the next ten years held various managerial positions in Human Resources. Moving into the CSR organization in 2010, Alexandra developed and managed various global CSR programs, such as building an infrastructure for social business in Haiti and the development of a range of pro-bono volunteering program, e.g. the SAP Social Sabbatical Portfolio. Alexandra also serves on the advisory council of IMPACT 2030 and is part of the Leadership Council of the Realized Worth Institute. She holds an MBA from Henley Business School in Great Britain.
Anna Sienicka
Vice President of TechSoup Europe, Warsaw
Anna is responsible for the strategic direction of the TechSoup Europe which is part of the TechSoup Global Network that consists of 61 of capacity-building organizations, and serves 1,100,000 registered NGOs, within over 8 billion euros delivered in technology tools and philanthropic services. Her background includes employability, social enterprises, social and digital inclusion, civic technology, as well as the development of friendly policies and a legal environment for civil society. Anna holds master's degrees in both Law and Economy and Society from Warsaw and Lancaster Universities respectively. She was a member of the Minister of Labour's Public Benefit Work Council and the Polish Prime Minister's Social Economy Task Force in Poland (under D. Tusk's administration).
Hartmut Thomsen
President Middle & Eastern Europe, SAP SE
Hartmut Thomsen is President of Middle and Eastern Europe (MEE). He is responsible for all sales, operations and development of the business in this region, containing the Market Units Germany, Switzerland, CEE (including Austria) and CIS. He reports to Adaire Fox-Martin, member of the Executive Board of SAP SE, Global Customer Operations.
Thomsen is a well-established executive in the market having most recently worked as SAP's MEE Chief Operating Officer & Head of Cloud and prior to that as Managing Director of SAP Germany from 2012 to 2016. Thomsen joined SAP in 2011 heading up Financial Services and Public Services for SAP Germany. Prior to joining SAP, Hartmut Thomsen held numerous leadership positions at various companies including IBM and Oracle.
Hartmut Thomsen, born in Elmshorn, Germany in 1971, holds a diploma in Economics and Business Administration from the Johann-Wolfgang-Goethe-University in Frankfurt/Main. He is married and has three children.
Review Meet and Code Award 2018